Start the countdown – the 12th annual Viva Big Bend is almost upon us!
Viva Big Bend is the largest event in the Big Bend of Texas, and this year the music festival is taking place during the 5 days of July 26 through July 30, 2023.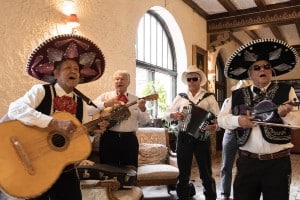 Big Bend has a vivacious music scene, and Viva Big Bend is our way of highlighting it. During the 5 days of festivities, over 60 musicians and bands are scheduled in 18 venues across the entire tri-county area. Most of the artists hail from Texas, and the music ranges across Americana, Blues, Children's, Country, Folk/Acoustic, Latin/Spanish, Pop, Rock, Tejano, Western Swing, and more. There are more than a dozen venues in Alpine, Marfa, Marathon, Terlingua, Fort Davis, and, for the first time, Presidio. People from across Texas and the US visit the area each year to participate in this fun, family friendly, live music event.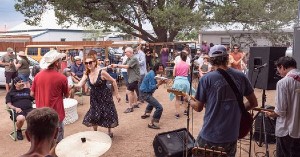 Shows will take place day and night, inside and outside, in restaurants and bars, and under the stars. Some of the events will be free, but most will require the purchase of a ticket (wristband). Tickets cost $55 and allow access to all shows for the entire event. They can be purchased in advance at http://texasgifts.com/. But remember, if you're planning on experiencing Viva Big Bend, make your lodging reservations soon. Hotels and vacation rentals start booking a year in advance. In fact, Alpine Bed and Breakfast and Saltillo House have been booked for months.
Be sure to plan your days and evenings and make reservations at your favorite restaurants as well. Check out Alpine Texas Eats' Facebook page for a detailed list of all of Alpine's restaurants, food trucks, coffee shops, grab 'n' go stores, and more.
You can get up-to-date information for Viva on Instagram, Facebook, and the official Viva Big Bend website.
Interested in more Alpine and Big Bend events? We've put together a list of goings-on for you! And take a look at our accommodations and breakfasts while you're there, and let Alpine Bed and Breakfast be your West Texas Oasis during your next trip to the area.
See you soon!
Sharon & Tom
Alpine Bed and Breakfast
(432) 538-7032
innkeeper@alpinetxbnb.com
www.alpinetxbnb.com
Photos are courtesy of Viva Big Bend.